Featured product categories
Gift card
Clearance
Inks
Washi
Essentials
Holidays
Sentiments
Cut files
Monthly challenge
Welcome to the September challenge at Pinkfresh Studio! You all created such amazing projects for last month's challenge, and we can't wait to see what you create this month! This challenge is for ALL papercrafters - including scrapbooking, cardmaking, minis, journals, notebooks & more! If you haven't checked it out yet, we featured our Top 3 Cards & Layouts, plus the prize winners from the July challenge...
Latest card blog posts
You have been patiently waiting, and we are so thrilled that our new inks are now live! We are adding to the Pinkfresh Studio rainbow with 24 new premium dye ink colors in 6 color families, along with our new Calico White pigment ink. As you watch this video, you will see where these new colors fit within the Pinkfresh Studio rainbow, and how amazing...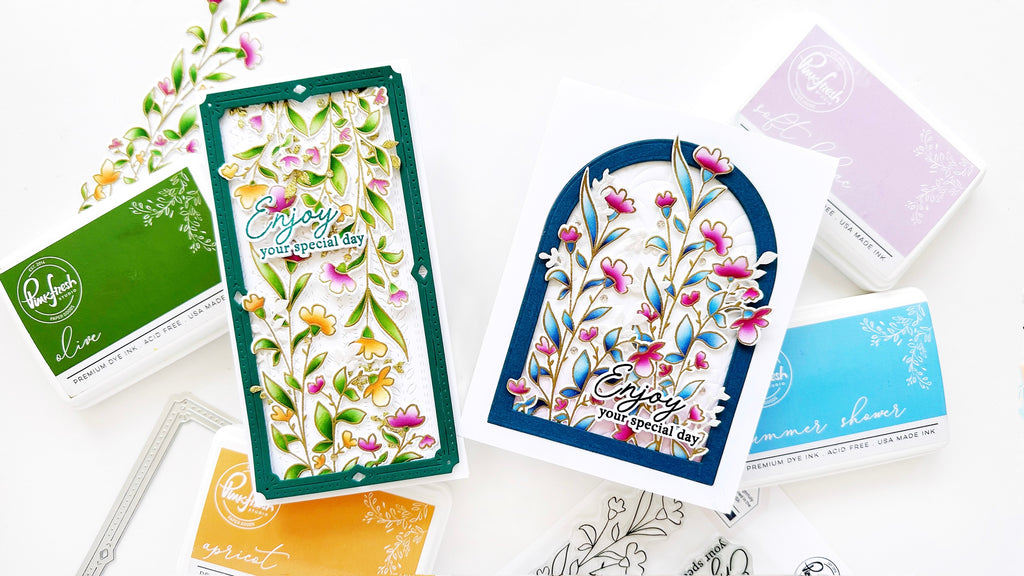 Hello again Pinkfresh Friends! I'm back on the blog sharing some ideas to accent your designs using color frames. For today's post I've chosen the delicate and gorgeous Humbled and grateful stamp set. These elegant and dainty blooms are perfect for slimline designs and also for using with geometric frames. I went with the Mini Slimline Frames dies today. I started my design by gold heat embossing...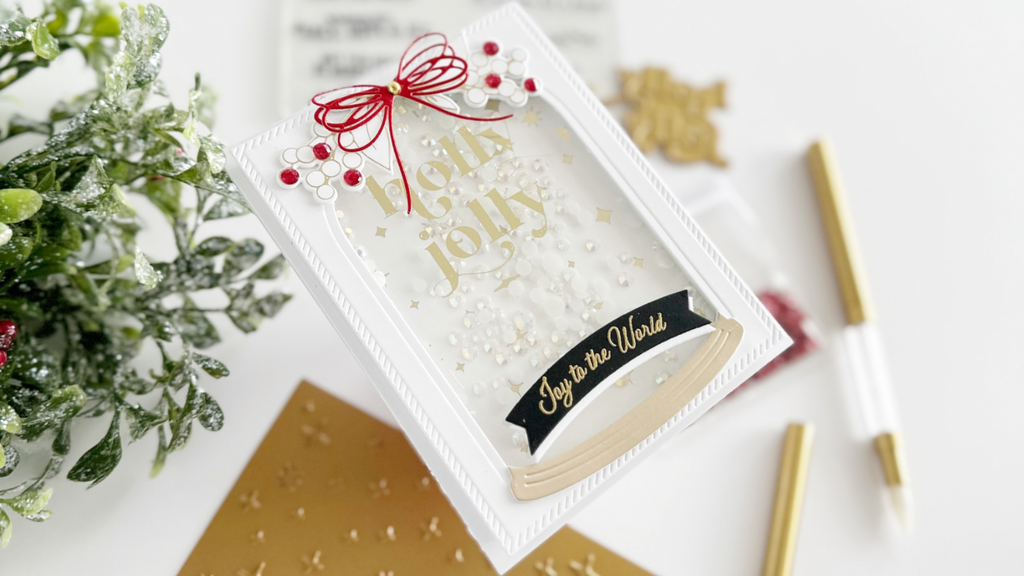 Hi Pinkfresh friends! I have a really fun shaker card to share with you today and I love that I can call it a Holly Jolly Shaker Card! Sometimes it's the little things in life that can bring joy don't you think? This design was quite easy to make. I think the only part that could be a bit tricky could be the hot foiling...
Latest scrapbook blog posts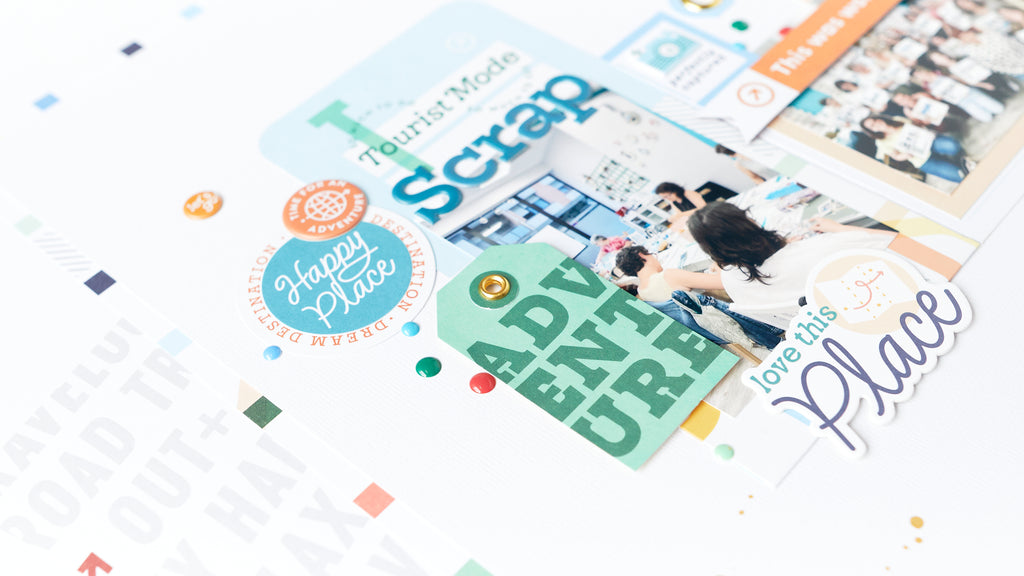 Hello! I am going to show you a Layout I made with a bunch of elements from the Tourist Mode collection from Pinkfresh Studio. They are perfect for any travel photograph. For this layout I have used a white cardstock paper and I have made a compositionwhere I have combined it with all the colors in the collection; yellow, orange, blue, green, red... For the title of this...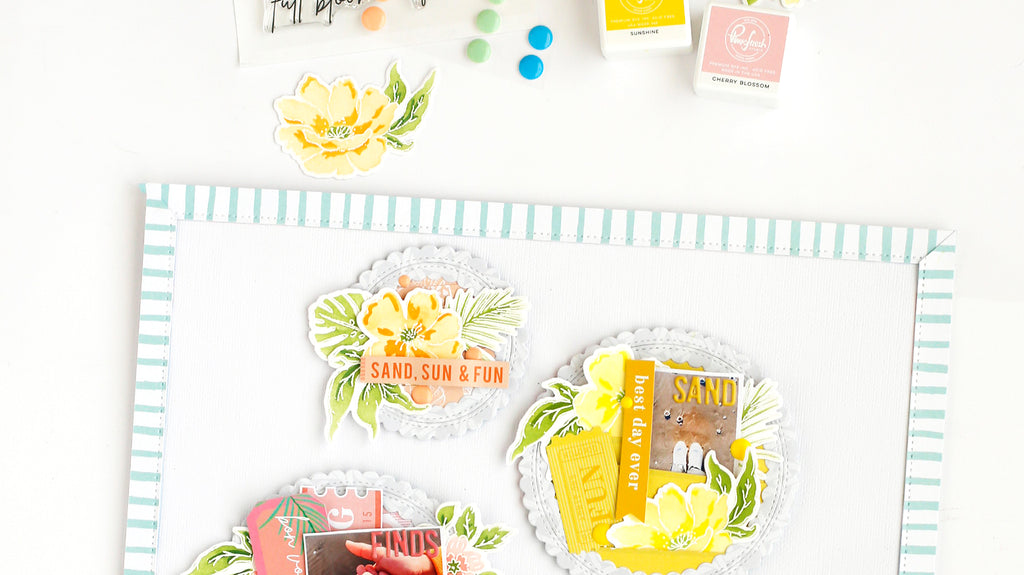 Hello everyone! It's Eva on the blog today, sharing a layout made with the gorgeous stamp set from the Sunshine on my Mind collection.  I started my layout by stamping some flowers and embossing them with white. Next, I used some dye inks and the coordinated stencils to color them, trying to match the colors of the collection: Sunshine, Lemon Whip, Apricot, Clementine, Olive, Evergreen, Mermaid...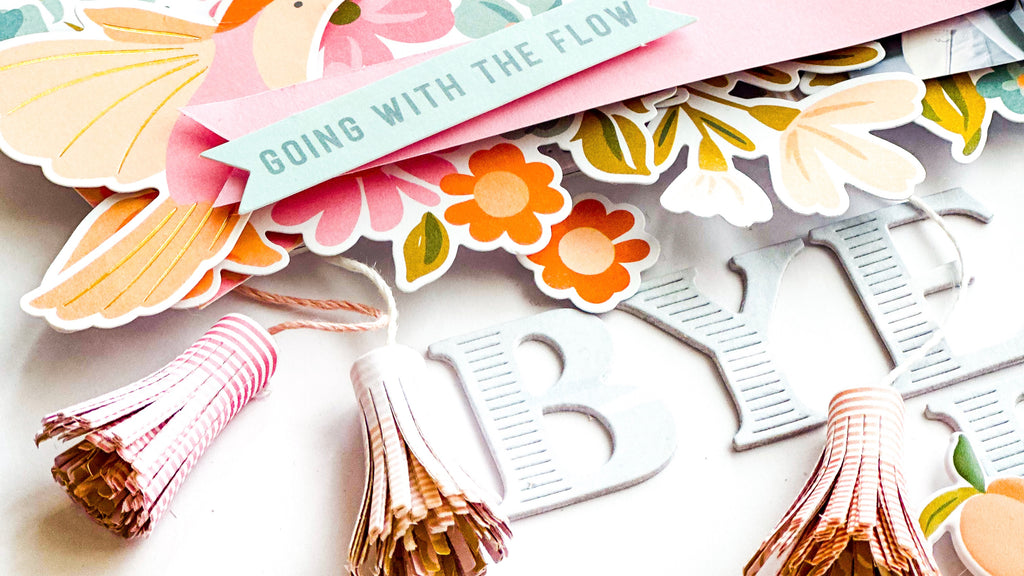 Hello Pinkfresh Studio Fans and Friends! Kerstin here today with a new layout inspiration feat. the amazing LOVELY BLOOMS collection. This collection is my all-time favourite! Whether it's Spring, Summer or Autumn, it can be used in any season. Even for winter! Try it out! But back to my Bye Bye Summer layout. I found a photo of my daughter on my phone that inspired me...