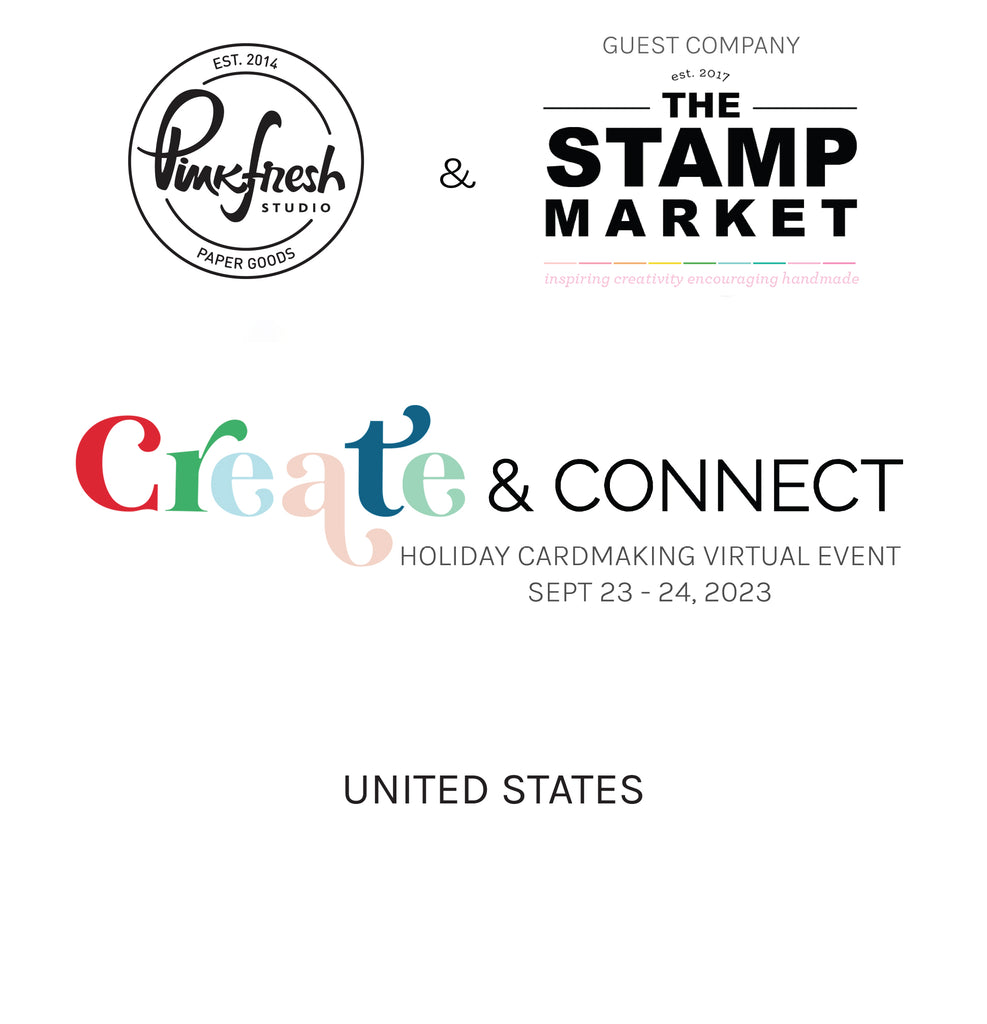 Create & connect Holiday cardmaking : For USA Customers
$213.00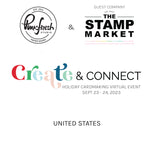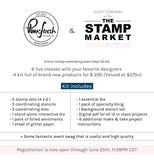 Create & connect Holiday cardmaking : For USA Customers
$213.00
***PLEASE NOTE THAT SHIPPING IS INCLUDED IN THIS PRICE  ($200/KIT + $13.00 FOR SHIPPING).
***PLEASE DO NOT PURCHASE ANY OTHER PRODUCT WITH THIS REGISTRATION.
***REGISTRATION CLOSES ON AUGUST 20TH AT 11:59 PM CST, or while supplies last.
Shipping for this round of registration will begin at the end of August. 
***ALL OF THE INCLUDED CONTENTS OF THIS KIT ARE VALUED AT APPROXIMATELY $275+.
We are so excited to announce our Create & Connect holiday virtual card making event! Join us Sept 23-24  for 2 jam packed days full of holiday crafty fun. For the first time we have a guest company teaching at our event. 
Have a fun and crafty weekend with our amazing instructors: Amy Yingling from The Stamp Market,  Carissa Wiley, Channin Pelletier, Heather Hoffman, Jennifer McGuire and Lea Lawson. Get the luxury of creating beautiful and festive holiday cards from the comfort of your own home with these amazingly talented designers!
Registering for our Create & Connect holiday virtual event will give you access to 6 LIVE classes during the event dates, using brand new holiday themed Pinkfresh Studio and also The Stamp Market products that have never been seen nor sold before! Throughout each class you will explore and learn new card making techniques, while gaining tips & tricks for using your favorite crafty products.
Each class will be 2 hours long, and you will create 2 cards with each instructor. We will provide a pdf  for each class with instructions for each card created in case you want to complete the class projects at your own pace.
Each instructor will also provide a bonus project and project sheet for a Make & Take card that you will create on your own. These will give you more ideas for stretching your supplies and getting continued use from all the beautiful projects in your event kit!
What is included in your event kit? Let's take a look!
Class 1
Festive foliage with Amy Yingling
(1) 5 x 6 stamp set
(1) Coordinating die
(1) Coordinating stencil
Class 2
Folk snowflake with Heather Hoffman
(1) 4 x 6 stamp set
(1) Coordinating die
(1) Coordinating stencil
Class 3
Hanging ornaments with Channin Pelletier
(1) 4 x 6 stamp set
(1) Coordinating die
(1) Coordinating stencil
Class 4
Holiday gifts  with Carissa Wiley
(1) 4 x 6 stamp set
(1) Coordinating die
(1) Coordinating stencil
Class 5
Holiday spirit with Lea Lawson
(1) 4 x 6 stamp set
(1) Coordinating die
(1) Coordinating stencil
Class 6
Mix it up with Jennifer Mcguire
Other products included with the kit
(1) Essential die
(1) Interactive die
(1) Sheet of glitter paper
(1) Pack of foiled sentiments
(1) Background stencil set
(1) pack of specialty bling
(1) Digital pdf with project sheets for all the in class projects + make and take projects (12 in class projects + 6 make and take projects)
And some really fantastic event swag that is useful & high quality that we think you will just LOVE!
-Kits will be shipped out at the end of August.
-You will need to have your own general supplies to finish the class. Items are listed below.
White cardstock (We recommend Hammermill 100LB premium cover cardstock)
Dye inks (we will share the list of inks used by our instructors)
Blending brushes
Embossing ink
Embossing powder (gold, white or any other color of your choice)
Heat gun
Die cut machine
Paper trimmer
Scissors
Liquid glue
Foam adhesive
Tape runner/double sided tape
Stamping platform
Jewel picker
Stamp cleaning cloth/Baby wipes
Glass mat (optional, but helpful)
Vellum
Some sort of sequin mix 
Create & connect holiday classes will take place in CST time zones between 9:00AM - 6:00PM in a private Facebook group that only registered attendees will be allowed to join. All of the class videos will be available for later viewing in the private Facebook group. We will send you a link to join our create and connect private facebook group in the second week of September.. ***YOU MUST ANSWER ASKED QUESTIONS IN ORDER TO JOIN OUR PRIVATE FACEBOOK GROUP. We will not approve your request to join without ALL QUESTIONS ANSWERED.
Not only will our opening welcome session and all classes take place in the group, but you will be able to share your projects with us and connect with all of the instructors and fellow students! We hope this event will make lasting connections and friendships between papercrafters from all over the world. We cannot wait to create and connect with you!
Disclaimer: All of the products included in this kit have not been released before and are brand new. We may or may not release these products at a later date to the general public at full retail price.